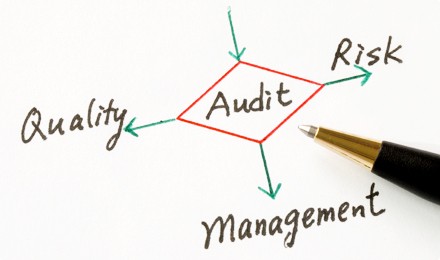 If you're a regular at a particular restaurant and you're asked what you want to drink, those confident in the waitstaff's expertise might simply say, "Surprise me." But no matter how much trust CFOs have earned over the years, it's unlikely they'll ever hear similar sentiments when they stand before their audit committee.
In fact, "no surprises" topped the list of feedback in What Audit Committees Want From CFOs, which was published last month by Deloitte after conducting workshop sessions with hundreds of executives across 20 countries. Although other key traits included effective risk management, managing financial organization talent and insightful earnings guidance, nothing was more important to audit committee members than feeling well-prepared.
"While surprises are generally inevitable in the course of business, audit chairs and committees want the CFO to manage the avoidable issues and inform them in a timely way when the unexpected occurs," the report said.
Audit Committee Pressure on the Rise
Deloitte's research comes at a time when audit committees are under greater scrutiny than ever before. As the Wall Street Journal recently reported, many organizations are boosting voluntary disclosures from audit committees as a way to offer greater transparency to investors. That means CFOs will likely play an increasingly important role in helping ensure audit committees are armed with the best information to do their jobs.
As it stands now, audit committees already say they're overextended. Earlier this year KPMG released its own survey of 1,500 executives in which nearly a quarter said audit committees have seen a significant increase in their volume of work. Besides the audit itself, keeping tabs on compliance requirements, cybersecurity threats and financial reporting needs are all putting a strain on the audit committee's time. This is despite the fact that audit committee members told KPMG they wanted to spend more time understanding the finance department's role in areas like tax, debt and capital allocation.
The Audit Committee and Automation
CFOs who nurture the right relationship with audit committees will thrive in their careers, but only if they can provide them with timely, accurate information that can be made easily accessible. As Norman Marks noted on Internal Auditor a few weeks ago, there are some things worth adding to Deloitte's list.
"Be realistic about the volume of information shared with the board. Do you really expect them to absorb a 100-page briefing book?" he wrote. "Find ways to communicate what they need to know and provide supporting details in an easy-to-read appendix."
Our suggestion? Consider technology that allows finance departments to automate the way they manage information into something as simple as an Excel spreadsheet. Using Excel for management, board or regulatory reporting is a reality that is not going to change any time soon. But automating that reporting – taking human error and out of date numbers out of the equation, is a move that will add much needed trust in the CFO and the numbers s/he reports.
Up to date numbers in a familiar, proven format; it's the one (pleasant) surprise an audit committee might actually like.
Don Mal is the CEO of Vena Solutions. A proven leader in the corporate performance management (CPM) sector, Don's experience spans decades of general management and executive leadership positions at successful companies in the financial technology space.