When it comes to overcoming the consequences of uncertainty, serial business executive and advisor Ryan Patel knows firsthand that the office of finance takes a front row seat and leadership role in successfully navigating through change.
Join Ryan as he shares his insights in the CPE-accredited, on-demand video, Navigating Uncertain Times, at PlanToGrow.com, a digital learning platform for business leaders and finance and operations professionals.
Drawing on real-life examples, Ryan recounts how data analysis and quickly pivoting plans prepared the Arizona Cardinals and Starbucks to overcome challenges of economic uncertainty. Among his lessons and takeaways, Ryan uncovers what every company should consider today to plan for the long-term success of its business and talent, including: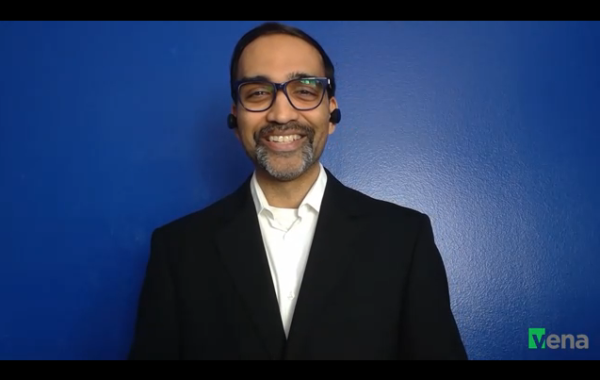 The "new normal" global business landscape affecting businesses worldwide.
The heightened role of company-wide transparency, two-way communication and data interpretation in charting the best path forward for your company.
The difference between being cautious and being proactive, and how the difference lies in anticipating uncertainties and making the complicated simple.

How digital workforce, data integration, financial reporting and other technologies will help you remain agile and nimble in the face of uncertainty.

The need to invest in the mental health and wellness of your team as your business's most valuable resource.
"When you're proactive during uncertainty, you can actually accelerate the transformation of your business."

— Ryan Patel
Learn from Ryan's anecdotes and experience how digital technologies, transparency and two-way communication can help your team navigate—even thrive on—the road ahead. Then join Ryan and Vena CEO Hunter Madeley for a fireside chat on applying the lessons of today as the new normal. Hear insights on everything from the end of the five-year plan to investing in health and wellness to ensure your workforce emerges as healthy as your business.
Visit PlanToGrow.com to see Ryan's on-demand video and uncover more insights on how to lead your company to success in the face of uncertain times.
Thought Leader Bio
Ryan Patel: Global Business Executive, Drucker School of Management
Ryan Patel is a renowned authority on global business, scaling companies and fostering collaboration. A serial executive, advisor and board member, today he is a Senior Fellow and Board Director with the Drucker School of Management. Ryan is also a frequent contributor on networks including CNN, BBC, CNBC and Fox Business.