Corporate Performance Metrics are the purview of the CFO, but they're quickly evolving to encompass far more than financial data.
A few months ago, Bill Budicin, a director at Chicago-based management consulting firm The Keystone Group, met with one of his CFO clients and asked how he measured success. In response, the CFO pulled out a monthly financial packet filled with profitability metrics. These included details on gross margin, operating income, EBITA and sales per employee.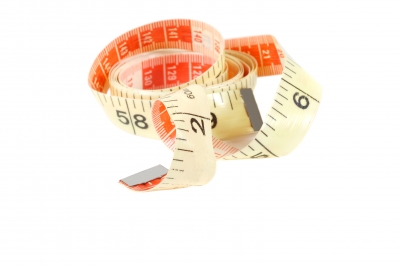 "Do you think your customers care about sales per employee? Do you think sales per employee gives you a competitive advantage?" Budicin asked the CFO. The answer, in short, was no.
Budicin told this story during a recent webcast produced by CFO Thought Leader, which explored how financial executives may be forced to reimagine the way they evaluate their own progress and that of their organization. According to Budicin, it means CFOs have to act much less like a "scorekeeper" and more as someone who's interested in influencing strategic outcomes.
"Financials are just really a result metric. They're typically a result of how the company interacts with its customers, how efficient operations are, how new products are brought to market, how employees are developed," he said. "As a CFO, you should be the person helping the CEO translate his or her strategy and turn it into initiatives that will be measured for success. This becomes your reason to get out of the office."
Easy Does It
Financial leaders won't thrive if they stay locked away in a boardroom somewhere. As Budicin points out, they need to literally get out of the office. In fact, as they start to see the benefits of using Excel and other corporate performance management platforms, connecting with other parts of the business beyond finance, so too will they see a way of taking concrete action on the data that's coming their way.
The following scenario might be a textbook case in point: Budicin referenced a profitable industrial products company which wanted to grow and take market share. Intriguingly, the company measured its success in part by "ease of doing business." Unfortunately, when Budicin asked around, it was clear no one had a consistent definition of what that meant.
"Initially most everyone focused on customer service and looked at how easy it was to place an order, or the queue times when a customer calls in," he recalled. "As we got more involved, the CFO was interacting with customers to get their feedback. He discovered that although customers could order products over the phone and online, (the) online (side) was a pain. They also wanted short lead times — it was taking too long to get products. Even packaging — customers said, 'When we get your products, the way the packaging is designed is inefficient to store and takes up too much space.'"
This lead to some major cross-functional teamwork. The CFO met with IT, for instance, and charged them with reducing the number of screens in the online ordering process by 50 percent. The operations department had to meet the same target in the time between making a product and shipping it.
This is the kind of exercise more finance departments will likely go through, especially as they start using tools like Excel as more of an automated platform than simply a desktop application. And this is the precisely the kind of move that will free them up to pursue more high-value activities. Whatever the metric, defining, quantifying and working towards real change is essential – and all the more attainable when using proven, familiar and ubiquitous tools and metrics.
"I think through this process CFOs get such a better understanding of what drives the business, what influences earnings so you're not just reporting on it," Budicin added. "It gives you the ability to be much more collaborative with the rest of the individuals in the organization."