The countdown is on. We're less than three weeks away from Excelerate =SUM(it) 2022—Vena's third annual virtual conference designed to power your personal, professional and business development—and we're excited to share the action-packed week we have in store for you.
At Vena, we know you're so much more than a "bean counter." We believe the finance team of the future employs forward-thinking change agents who drive optimal business outcomes in increasingly dynamic and challenging environments. That's why we've planned a week of learning and growth opportunities for finance, accounting, operations professionals and business leaders just like you—to not only level up your existing skills, but also to help you hone new ones that will empower you to thrive in your organization and prepare for whatever challenges may lay ahead in the post-pandemic business environment.
Along with three world-renowned guest keynote speakers set to inspire you throughout the week of May 9–13, we have 50+ sessions on the Excelerate =SUM(it) agenda you won't want to miss. With unlimited live and on-demand access to keynotes, panel discussions, workshops, training sessions and product demonstrations, it's your chance to learn the latest in-demand skills, knowledge and best practices you need to stay at the forefront of financial and operational planning.
Ready to excelerate your Plan To Grow? If so, read on to get to know some of our inspirational speakers gearing up to take the virtual stage at Excelerate =SUM(it)—and discover ahead of time some key learnings you can expect to walk away with from the conference.
Vena Expert Sessions
Connect with Vena experts at Excelerate =SUM(it) 2022 to see interactive product demos and the latest Microsoft advancements embedded directly in Vena.
The Complete Planning Advantage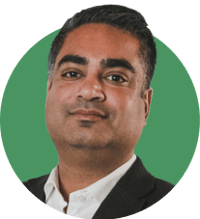 Speaker: Rishi Grover, Chief Solutions Architect, Vena
Date:
Monday, May 9, 2022 at 11:30 AM EDT | 60 Minutes
In his keynote, Vena Co-Founder and Chief Solutions Architect Rishi will explore the strategic office of finance and the transformation of finance as a critical business partner through the power of people, process and technology. He'll discuss where the heart of strategy lies, how to reposition finance as a strategic business partner, and the pain and fear of choosing technology.
Did You Know?: Rishi grew up in Pinawa, a small town located 1.5 hours northeast of Winnipeg, and it's the coldest place he's ever been. When attending elementary school there, he won gold medals in gymnastics.
The Power of Vena and Microsoft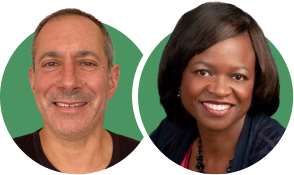 Speakers: Hugh Cumming, Chief Technology Officer, Vena;
Wendy Braithwaite, Chief Financial Planning & Orchestration Officer, Microsoft
Date:

Tuesday, May 10, 2022 at 11:30 AM EDT | 30 Minutes
In this keynote, Hugh and Wendy will examine how Vena customers are benefiting from the latest product advancements in Microsoft Excel, Microsoft 365 and Power BI. They'll explore the shift in strategic finance and the power of the partnership, and how they've changed workflows, data sets and data relationships across organizations. They'll also discuss the role of finance evolving at Microsoft, and how that's affected business agility, big data management, data hygiene, Microsoft's own transformation and more.
Did You Know?: Hugh has published two middle-grade fantasy adventure novels and has his grade eight Royal Conservatory in piano.
Hiring for the New World of Work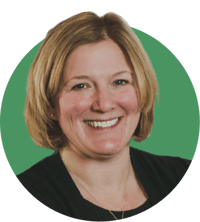 Speaker: Tracey Mikita, Chief People Officer, Vena
Date:
Friday, May 13, 2022 at 11:00 AM EDT | 60 Minutes
In her keynote, Tracey will discuss organizational values, growth, talent attraction, talent recruitment and talent retention. You'll learn best practices in attracting, recruiting and retaining professionals who will help build a differentiating modern workplace culture that thrives in the face of ongoing change.
Did You Know?: Tracey learned to downhill ski five years ago ("I'm a late bloomer," she says) and now skis in the winter months every weekend.
Workshops and Microsoft MVPs
Learn powerful tips on financial modeling, data visualization, change management and more from finance leaders and Microsoft MVPs.
Advanced Financial Modeling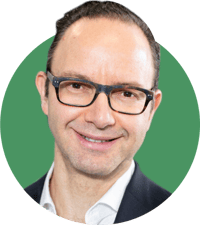 Speaker:

Ian Schnoor, CFA, CFM


Executive Director, Financial Modeling Institute




Resident and Founder, The Marquee Group


Date:

Monday, May 9, 2022 at 3:00 PM EDT | 60 Minutes
Ian founded The Marquee Group in 2002 to provide Excel-based financial modeling training to finance professionals. He's built the group into a leading provider of financial modeling training, consulting and accreditation. He's taught thousands of business professionals and students in Canada, the United States, the United Kingdom, Australia and Mexico. He teaches at Queen's University in Kingston, Ontario, and has been named "Instructor of the Year" in the Master of Finance program there.
The Marquee Group was one of the founding organizations of the world-renowned Financial Modeling Institute, where Ian serves as Executive Director. The institute provides internationally recognized credentials for financial modeling skills. Ian holds a Bachelor of Commerce degree from the University of Manitoba.
In his workshop, Ian will discuss common problems, challenges and frustrations faced when working with financial models built by others. You'll discover powerful tips on checking and auditing your financial models, learning how to ensure accuracy, eliminating errors and instilling confidence in your decision makers.
Data Visualization in Excel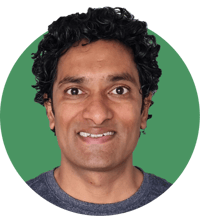 Speaker:
Chandoo (Purna Duggirala),
Microsoft MVP

Date:
Tuesday, May 10, 2022 at 3:00 PM EDT | 60 Minutes
Purna launched Chandoo.org in 2004. After three years, his website began focusing on Microsoft Excel, and he started sharing new ideas about the computer program and discussing problems he'd been solving. His full-time entrepreneurial journey leading Chandoo.org started in 2009. Today, the website generates approximately 500,000 monthly views and boasts 160,000 active members. It's become a passionate community where he—now referred to as "Chandoo"—shares Excel tips, charting tutorials, visualization ideas and downloadable tutorials.
Chandoo holds an MBA from the Indian Institute of Management, Indore and a Bachelor of Technology degree in Computer Science and Engineering from Andhra University. He's been a Microsoft MVP since 2009.
In his workshop, you'll learn best practices in data visualization using Excel charts and graphs, as Chandoo strives to fulfill his own mission to "make you awesome in Excel and Power BI." (Chandoo's words, not ours.)
Advanced Data Visualization in Power BI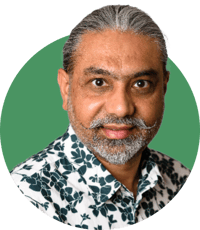 Speaker:

Parvinder Chana,

Microsoft MVP
Date:
Tuesday, May 10, 2022 at 3:00 PM EDT | 60 Minutes
Parvinder is a Microsoft Power BI consultant and architect at PeryTUS IT Solutions, where he implements Power BI solutions for clients ranging from small to large enterprises. He focuses on end-to-end implementation—from data modeling to data visualization—and scalable BI models. Parvinder has more than 20 years of industry experience.
He's been a Microsoft Data Platform MVP since 2018 and holds a Bachelor of Commerce degree from Guru Nanak Dev University, Amritsar.
In his workshop, you'll learn best practices and tips to create scalable Power BI models with a focus on optimization techniques for data preparation, modeling and advanced visualization without compromising on performance. Parvinder will discuss the top considerations for a successful implementation, as well as the most common errors in implementation to help you save time and money. You'll also learn how Power BI fits into the finance world, how the finance world fits with the Excel world and how Power BI adds value to both of those worlds as a single source of truth.
Evolving Relationships With Change Management Methods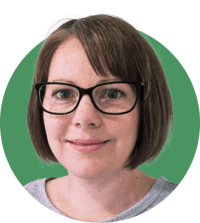 Speaker:

Megan Strant,

Microsoft MVP
Date:
Thursday, May 12, 2022 at 2:30 PM EDT | 60 Minutes
Megan is the Principal Consultant of Strant Consulting. She's been enhancing the end-user experience across organizations for more than 15 years. She's worked across a number of Microsoft partners, building and managing their change management practices and learning strategies. She drives organizational innovation and learning and reduces work-day stress and complexity. Megan strives to "empower people to move beyond an implementation with training, to longer-term approaches for innovation in process, embedded behavior change and greater value and satisfaction."
A Microsoft MVP since 2020, Megan holds a Master of Education degree from the University of Technology Sydney and a Certificate in Deep Learning and Transformative Pedagogy from the University of Queensland. She also holds a Bachelor of Arts degree in Psychology, Sociology and Philosophy from Monash University.
In her session, you'll learn the five core change management methods that will help you address all preparation areas, from support to reinforcement to deliver organizational change with a more positive outcome. Megan will discuss the role of a change agent, conditions needed for success and building partnerships within an organization to drive change. You'll learn about methods, commonalities and key tools—such as the Learning Needs Analysis (LNA)—to ensure your next project delivers a positive outcome.
Panel Discussions
Get best practices in connected planning across your organization—aligning finance, marketing, sales, human resources and revenue operations—to drive agility and resilience in the face of increasing business uncertainty.
Agile Revenue Planning Best Practices

Speakers:
Thomas Krolak, CPA, Senior Manager, FP&A, Vena; Ruslan Valeev, Director, Sales Operations, Vena; Andre Proulx, Director, Marketing Operations, Vena; Howard Dresner, Chief Research Officer, Dresner Advisory Services LLC
Date:
Wednesday, May 11, 2022 at 2:00 PM EDT | 60 Minutes
In this panel led by Howard Dresner, Vena experts—Thomas, Ruslan and Andre—will discuss market research on agile revenue planning and analyze the benefits of employing an agile revenue process. You'll learn how Vena delivers connected revenue and expense planning, along with best practices in aligning finance, marketing and sales. You'll also learn about agile scenario modeling and forecasting, and then get a deep dive on templates and processes for best practices in revenue planning, workforce planning and incentive compensation management.
Agile Business Forecasting Best Practices

Speakers:
Laura Victoria, VP, Global Talent Acquisition, Vena; Burzin Contractor, CPA, VP, Revenue Operations & Strategy; Tom Seegmiller, CPA, VP, FP&A, Vena; Shaun Jansen, VP, Sales, Vena

Date:
Thursday, May 12, 2022 at 11:00 AM EDT | 60 Minutes
In this panel led by Shaun Jansen, Vena experts—Laura, Burzin and Tom—will discuss the benefits of employing agile business forecasting. You'll learn how Vena delivers connected planning across finance, human resources and revenue operations, and how you too can drive agility and resilience in your own organization in the ever-changing, post-pandemic business environment of remote work, supply chain issues and more.
The Kansas City Chiefs Excelerator Showcase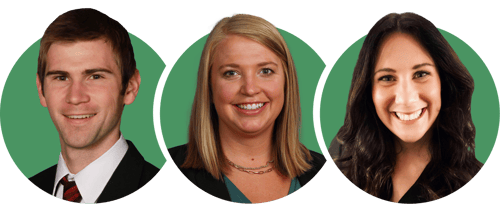 Speakers:
Michael Ragsdale, CPA, Director of Strategy and Analytics, Kansas City Chiefs; Rebecca Swank, Senior Business Intelligence Analyst, Kansas City Chiefs; Jenny Crawford, Customer Success Manager, Vena
Date:
Tuesday, May 10, 2022 at 1:00 PM EDT | 30 Minutes
The Super Bowl-winning Kansas City Chiefs have been a customer of Vena's since 2019.
As leaders in strategic planning and analysis in professional sports, the Kansas City Chiefs have created a collaborative data-driven culture that's taking them even further on the cutting edge of strategic finance and analytics.
In their keynote led by Jenny, you'll hear about the team's transformation story—their challenges before Vena, the tipping point for their transformation, where they are now and where they want to go—and then we'll hear the transformational stories of Michael and Rebecca's careers. You'll learn how the 2020 Super Bowl champions streamlined business-wide budgeting and reporting and their workforce and revenue planning, as well as how they deployed Vena with Power BI Embedded to drive financial and operational excellence in their strategic planning.