Learn how to research, evaluate and select the perfect FP&A software for your finance and business needs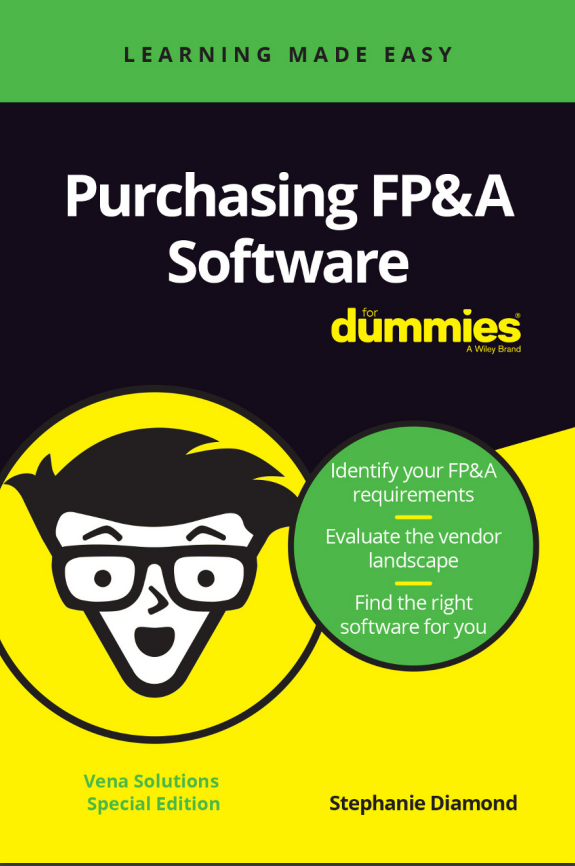 If your business growth, new reporting demands or other factors have you looking for new FP&A software, chances are you've encountered a familiar scene. There's an overwhelming number of software options that all seem to offer the security, power and control you need. What your spreadsheets? Or business adoption?
Purchasing FP&A Software for Dummies takes you through each stage of the purchasing process, how to evaluate and compare vendors and ultimately, how to find your perfect FP&A software.
Download the ebook today for valuable lessons and insights including:
Discovering the tips, tricks and tactics to make the best decision for your department or organization, like involving end users in the process from day one
Focusing on the features that matter, differentiating table stake from critical success factors such as ease-of-use, adoption and executive buy-in
Navigating the vendor landscape by leveraging analyst reports, software review sites, peer recommendations and other resources
Determining your vendor shortlist based not only on features and benefits, but training and implementation requirements, finance ownership or use cases beyond budgeting
The top 10 questions to ask all your shortlist software vendors, and more…