In the second of our two-part series examining research from BPM Partners, we look at the four "Cs" that define the trends playing out within finance teams today
There are all kinds of companies that want to get the attention of CFOs and FP&A teams, but the real trick is what you encourage them to do once you have it.
Consider this familiar scenario: You're researching finance technology options when you see an online ad that vaguely relates to what you're investigating – closing the books each month, or preparing next quarter's forecast, for example.
Assuming it's well-designed and the copy is relevant, you might just click on it. Or just as likely not, assuming for good reason the ad will follow you around in future browsing sessions as part of a retargeting campaign.
In other cases, you'll get a customer e-mail newsletter from a vendor and, while the body might contain useful information, what really matters to the sending company is whether you click through to the "learn more" or "register now" link at the bottom. You may have heard your counterparts in marketing refer to this as a CTA or call to action.
Clicking on the CTA will take you to a landing page where, after filling out an online form, you might download a white paper, watch a video or otherwise signal to the vendor that you're interested in something they have to offer.
The concept of a CTA is nothing new to marketers, but nor is it useful only to marketing teams. As a finance professional, the CTA is something you can – and should – use to quickly assess promotional, thought leadership and other offers as you come across them.
In the 2019 edition of their annual Vendor Landscape Matrix, for example, research firm BPM Partners published results from a survey of more than 360 FP&A software customers, and an analysis of more than a dozen software vendors. The report highlighted the strength of Vena in several areas, including a personalized onboarding experience, overall customer satisfaction, and functionality ranging from workflow automation to ad hoc analysis and reporting.
These factors speak to what BPM refers to as the four "Cs" of business performance management, feature sets identified to help finance professionals evaluate the technology options available to them. The best FP&A solutions feature all four Cs in that they're:
Comprehensive
Collaborative
Connected
Continuous
If you look at the BPM report in its entirety (which is well worth the read) you'll see how appropriate the four Cs are to making the kind of IT investments that will support the success of FP&A teams. And even if you don't, I've summarized the key takeaways in this article, along — along with some CTAs you could consider as you apply this research to your day-to-day professional life.
1. Comprehensive Technologies Benefit from Comprehensive Data Sets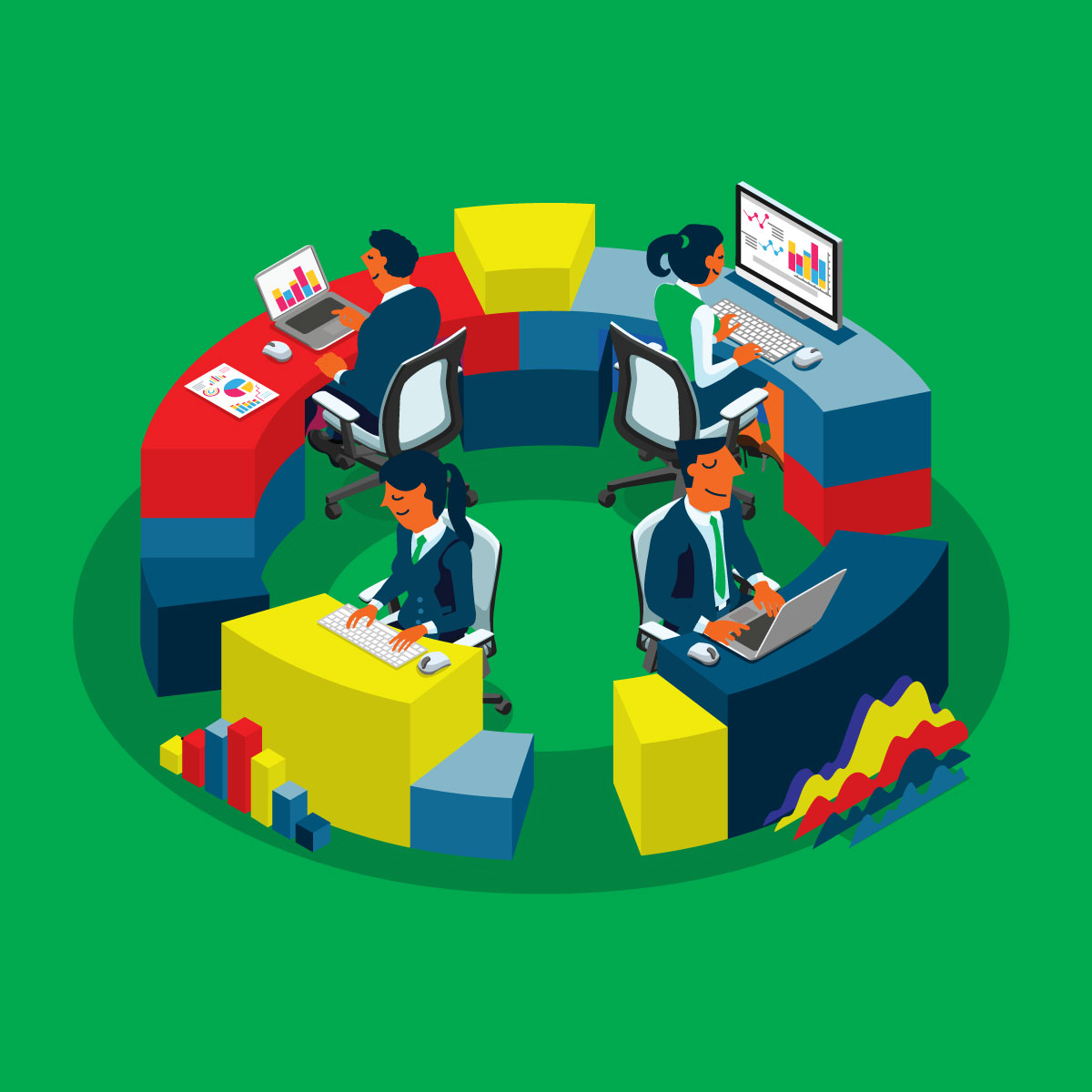 When it comes to enterprise-level planning, the buck traditionally stopped with the head of finance. The BPM report shows that's no longer the case, or at least it might not be for much longer.
Less than half, or 44% of those surveyed, said CFOs should be primarily responsible for expanding planning beyond finance departments. Instead, respondents suggested a mixture of other functions and roles, from the CEO or COO (at 21% collectively) to individual department heads at 29%.
This makes a lot of sense. Who better to assist with integrating information about marketing into the planning process than the CMO and their team? Or the head of HR for weaving in data about hiring, retention and talent management costs?
There's a disconnect, however, in the way many of those who took part in the survey actually look at operational analysis. When asked what areas they focus on for this purpose, sales data was far and away the biggest winner at 60%, followed by services at 39%. Marketing, HR and even supply chain data trailed in comparison.
The CTA: Non-financial data has an increasingly important place in financial planning and analysis (FP&A). Explore how you can deepen the way this kind of data is run through any technologies you choose.
2. If Collaboration Isn't Easy, Collaboration Doesn't Happen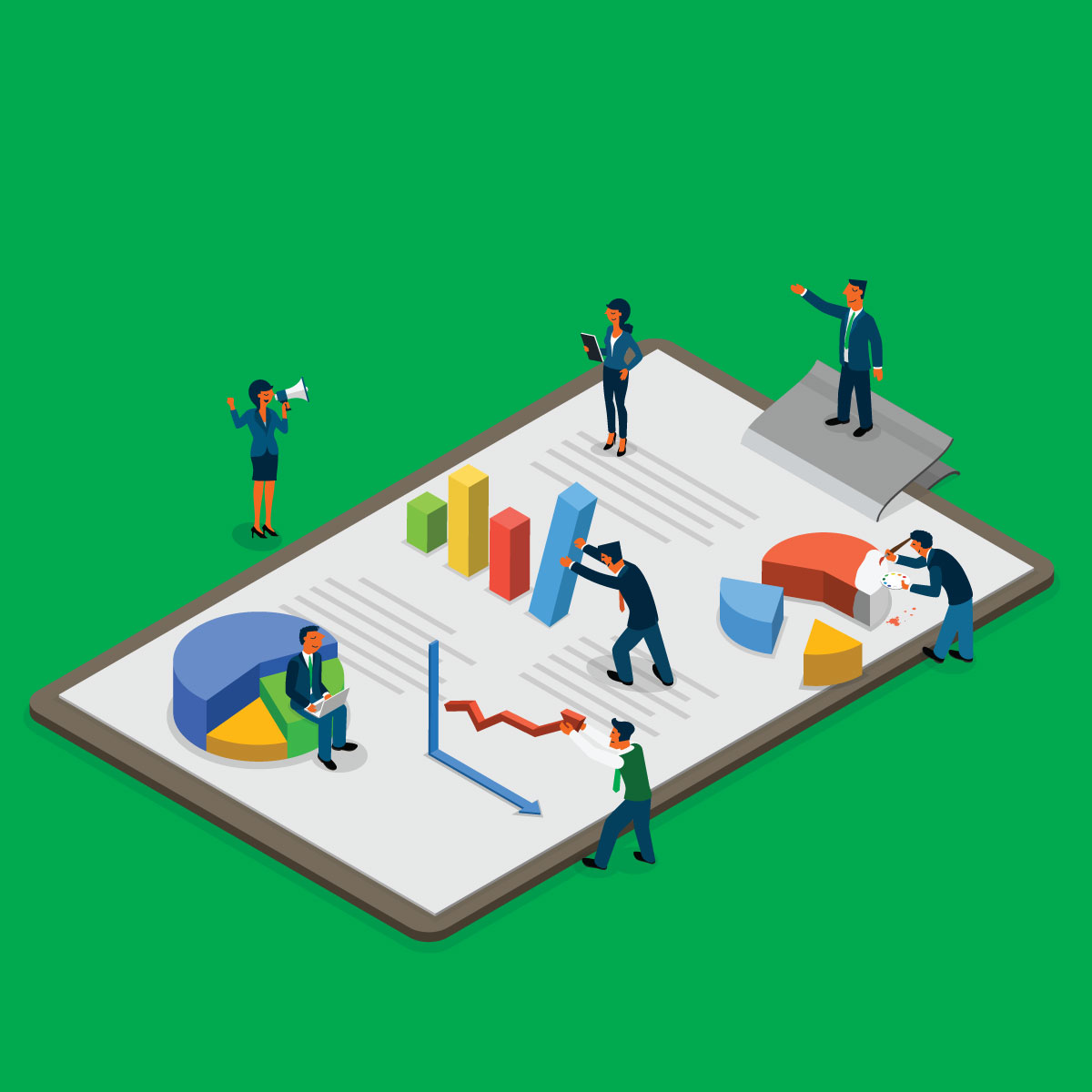 Everyone has, at some point, found themselves desperately looking back through an e-mail thread to find the right version of a document that was essential to getting something done.
We've all likely looked down at a printout on which the boss or a colleague had scribbled something we were supposed to act upon.
Technology is supposed to improve a lot of things — from the speed at which activities happen to how far they can spread. If it doesn't improve our ability to work together, however, a lot of that value may never be realized.
The BPM report attests to this with the data on collaboration, in which finance pros were asked to rank the kinds of features that tend to boost inter-departmental teamwork. While "sharing documents" captured the lion's share of votes at 77%, it was followed closely by the ability to insert comments at 65%.
The third area, however, may be most intriguing: "workflow process," cited by 63%.
Think about all the different steps involved from taking data and using it to make a decision in your company. Who needs to see what information? Who needs to sign off on a proposed idea? What's involved in managing the queue of tasks or actions that define how decisions are executed?
It can look a lot different depending on the industry or even the particular firm where you work.
The CTA: As you assess a technology application's collaborative capabilities, ask yourself how well you could map out your workflow processes today, and what you'd like the tools to help you change.
3. Connected Data May Be the Only Way to Get the Insights You Need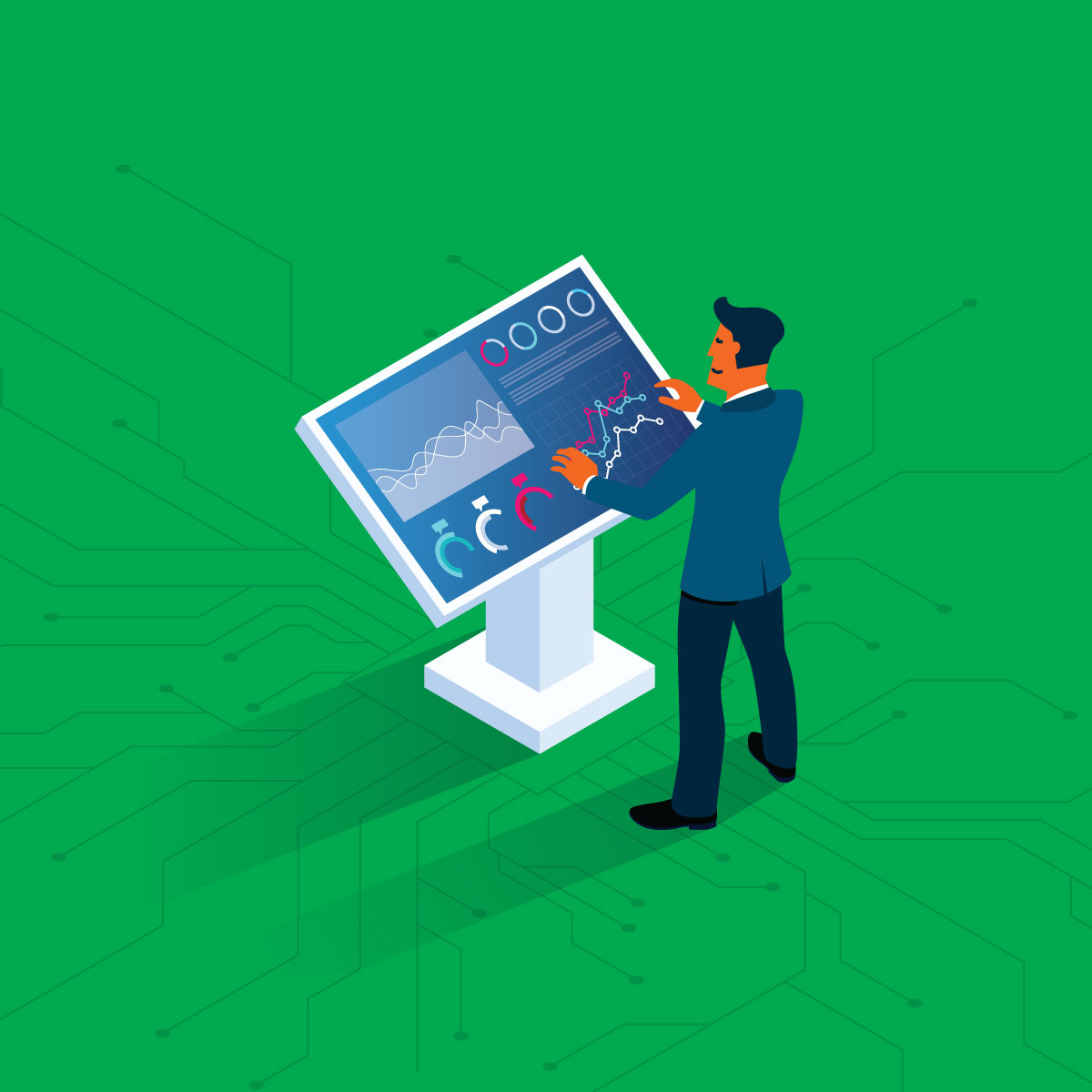 Have you ever stared at a dashboard on your screen and wondered, "What exactly is this report supposed to be showing me?"
You're not alone. BPM offered four different scenarios to those it surveyed around how they might bring together source and transactional data. They included storing summary data in a data warehouse, in an FP&A application or storing more detailed data in the application itself.
A majority of 60%, however, said having live, direct access to the source was the ideal. And no wonder.
As the report points out, bringing over transactional source data at a more detailed level allows finance teams to use FP&A applications as the primary presentation and analysis tool.
The CTA: As you achieve connectivity between source and transactional data, learn how predictive analytics and machine learning technologies could accelerate your ability to help the business achieve its most challenging goals.
4. Continuous Forecasting Requires a Mindset of Continuous Improvement
It's one of the most telling pie charts in the BPM Report: the answers to the question about how frequently organizations reforecast.
While most options — such as "as needed," "varies" and "annually" — attracted less than 10% of those making the selections, a monthly forecast occupied the biggest slice of the pie. The 35% who chose monthly were followed by the 21% who chose "quarterly."
The upshot? Most organizations are reforecasting on a frequent and consistent basis. That's probably because they want to ensure they are evaluating data collected within a sufficient period, and with the ability to compare with previous forecasts. That said, the future could be very different depending on how technology adoption plays out.
The CTA: If you invest in new FP&A applications to improve areas like forecasting, at what point might you weigh the pros and cons of forecasting more frequently? What can you do to prepare for that transition today?
The CTAs we've suggested here are just the beginning, of course. Whether you're just starting a journey to take advantage of new technologies or building upon an existing "tech stack," keep assessing the degree to which you're achieving comprehensiveness, collaboration, connectivity and a sense of continuity. And if you find the organization is slipping, make the art of taking action your calling card.