He was a writer and a mime who lived centuries before modern-day accounting practices were developed, and yet Publilius Syrus's most famous proverb helps explain why FP&A teams are increasingly moving from annual budgets to rolling forecasts.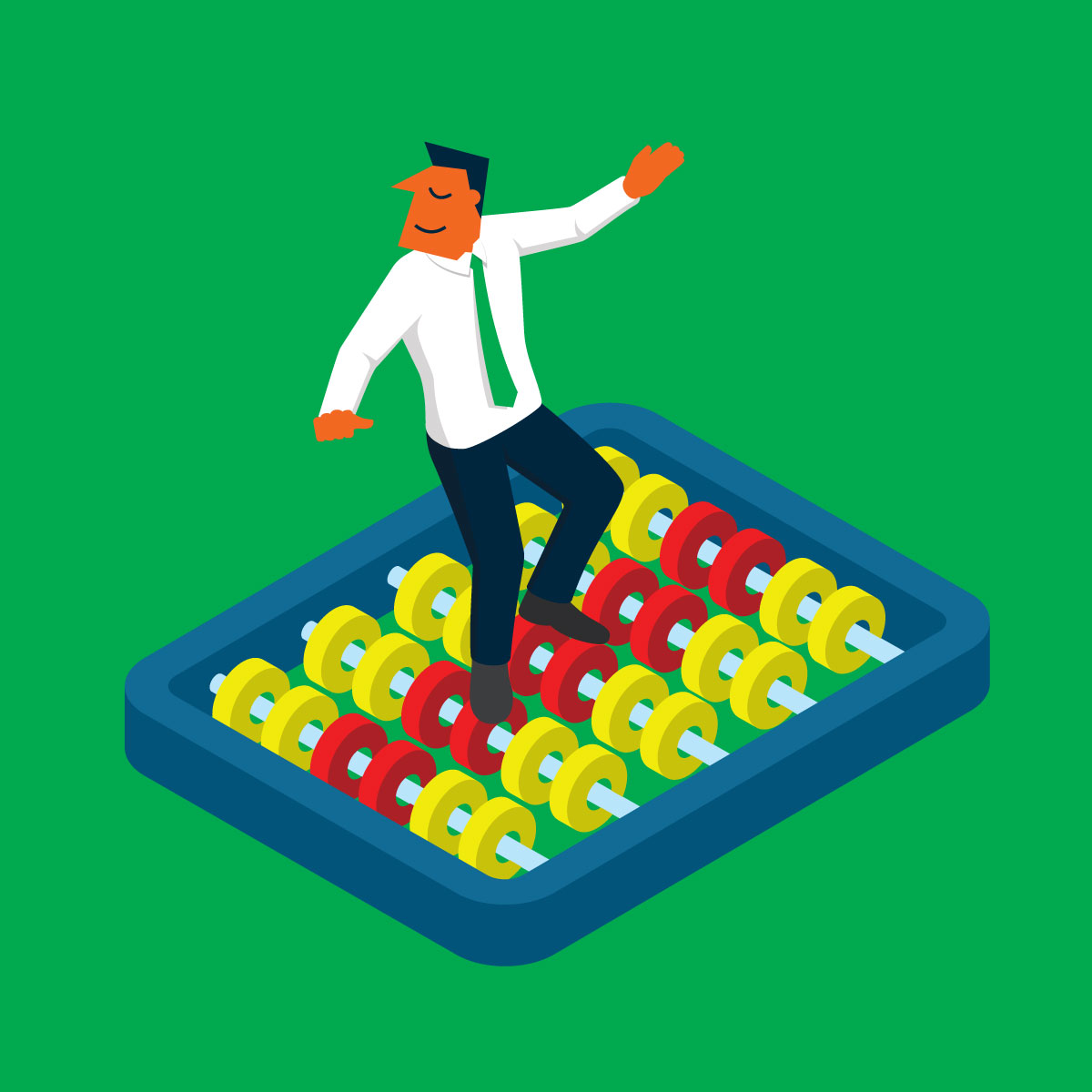 Though the interpretation has been disputed, most people hear the phrase attributed to Syrus — "a rolling stone gathers no moss" — and know instantly what it means. To stay still means running the risk the world will continue growing while you stagnate. And stagnation is one thing finance departments can ill afford in 2019.
In March, for example, consulting firm The Hackett Group released its latest Finance Key Issues report, based on a survey of more than 150 executives in the U.S., Canada and elsewhere. While an overwhelming 91% said helping their organizations pursue digital transformation is either highly important or critical, they are well aware they are going to be chasing those goals with fewer resources. Survey respondents projected at least a 2% cut in finance staff and an operating budget reduction of 0.2%. This was the takeaway from the report's authors:
"Finance leaders can triage their improvement projects by using three important criteria: Is the initiative aligned with the enterprise's overall objectives? Does it reflect finance's functional goals? Last, but perhaps the most critical prioritization factor, does finance currently have the relevant execution capacity. If it does not, it must quickly focus its efforts on narrowing or closing the difference between current and future requirements."
No matter how they answer these questions, finance teams won't be able to help the organization meet any of these objectives by producing a budget that stays untouched over the next four quarters. The agility of finance — and a business in general — depends on being able to take in additional information and respond accordingly with decisions and resources that provide a better foundation for future success. In other words, a rolling forecast.
An Evolution, Not an Event
Of course, making any change to a process like the annual budget involves a lot more than a willingness to do so. In fact, the shift towards rolling forecasts has proven to be challenging for firms that don't think through the implications.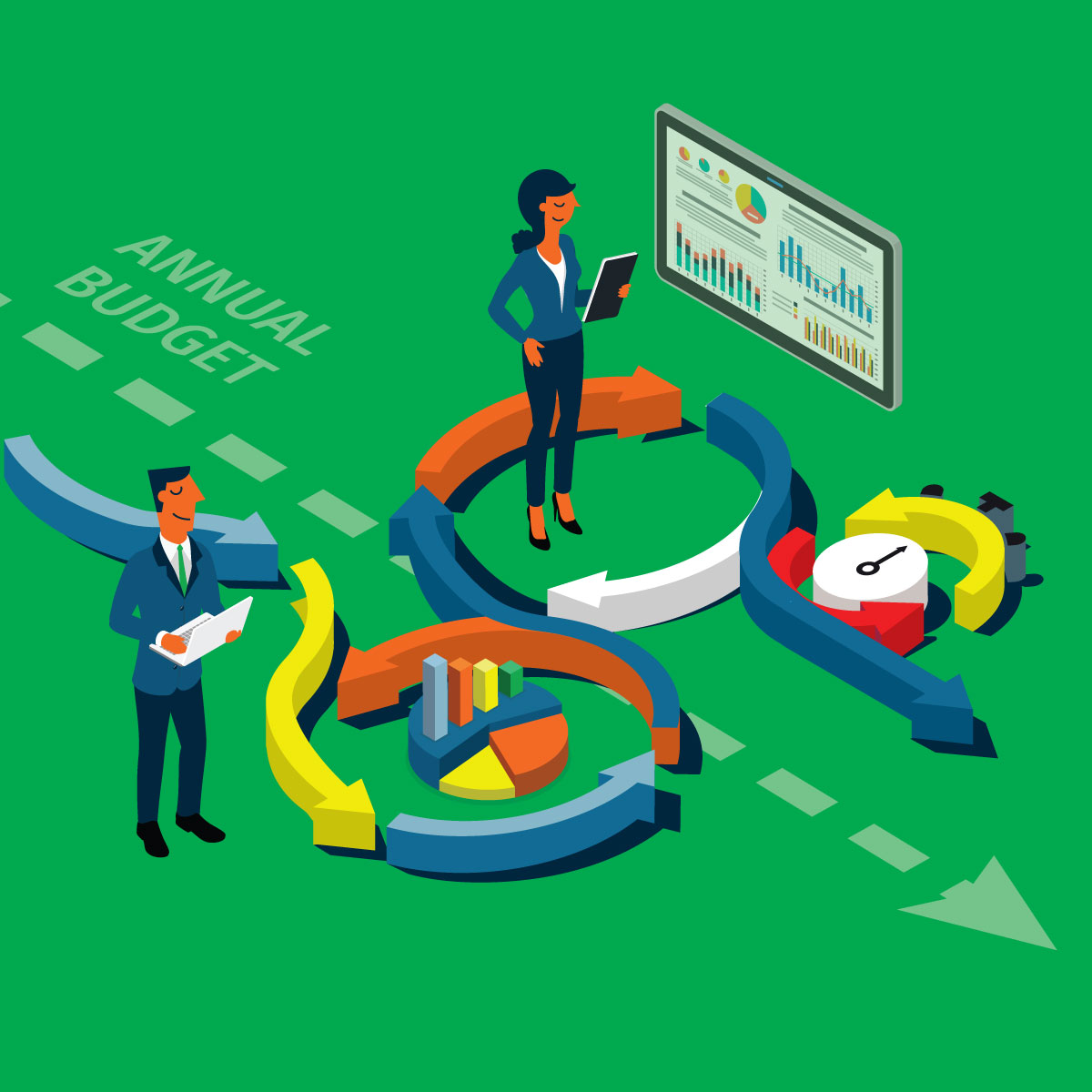 Last year, for example, research firm Gartner published a report that showed managers at over half (52%) of companies using rolling forecasting are dissatisfied — some even to the extent of abandoning it. This doesn't mean we should stick with the status quo, Gartner added. It's a matter of prioritizing what and when you update, planning for ongoing iterations and spending the bulk of your time actually analyzing your data.
"Integrate risk and opportunity assessments into the forecasting process," Gartner recommended. "Also consider using range- and scenario-based forecasting techniques that focus on the key decision drivers for each business unit."
One way to ease the pressure is to move away from an either/or scenario and begin creating rolling forecasts alongside the annual budget, suggests a rolling forecast best practice guide from Wall Street Prep, an online educational platform that specializes in financial modeling.
By integrating tools like Excel with applications that have sophisticated workflow, modeling and database capabilities, the author suggests, rolling forecasts can serve as a complement to the annual budget, at least initially. That means FP&A teams can pay more attention to business drivers, rather than summary financials, and assess how and why they may be fluctuating. This clip sums it up well:
"The rolling forecast is a feedback loop, changing constantly based on real time data . . . drivers can be seen as the "joints" in a forecast — they allow it to flex and move as new conditions and restraints are introduced. In addition, driver-based forecasting may require fewer inputs than traditional forecasting and can help to automate and shorten planning cycles."
The Cost of Doing Nothing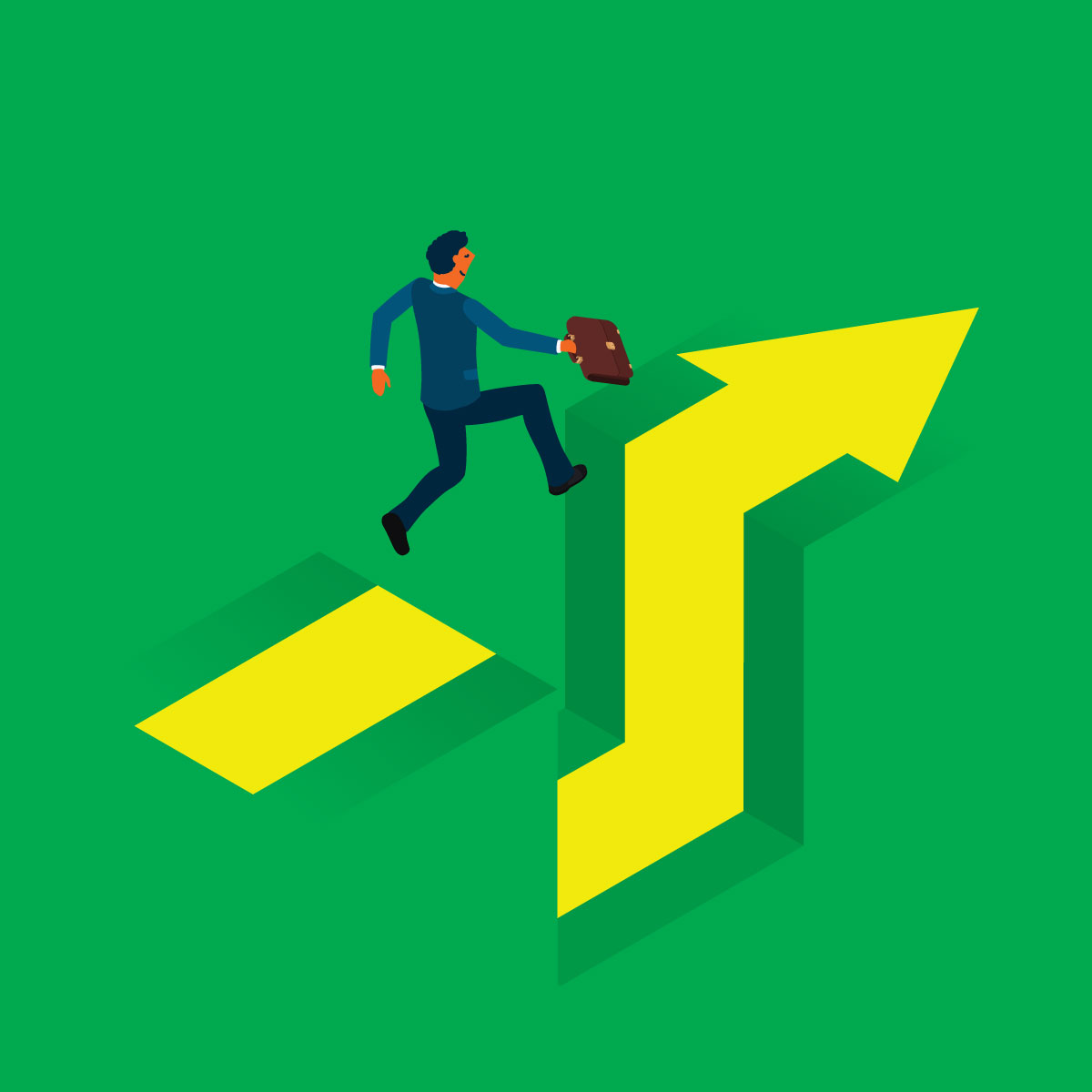 This might be a good point to offer a few caveats. First of all, rolling forecasts aren't just a way for management teams to better understand what they should do to achieve business outcomes. The increased frequency of data-gathering and analysis is also a way to better assess what happens when management teams take too long to make decisions (which is frequently once of the criticisms that tie back to the annual budgeting approach), or if they simply don't do anything at all in the face of unexpected change.
Though the details of the company involved are not disclosed, a recent article on FP&A Trends walks through a real-life case study involving a company that has moved to rolling forecasts. It's an interesting read because instead of simply offering up numbers, it points out the questions that inform what gets examined in a rolling forecast. These include what's expected in terms of annual sales, whether a particular target will be hit, management's short- and long-term expectations and, finally, how the business might evolve.
When you take all these elements together, you start to realize that rolling forecasts can be a vital exercise in simply learning what you don't know. As the author puts it:
"Remember, a rolling forecast means continually reviewing the (non-)actions of the management team and adjust operations in accordance with the business focus."
The other caveat is that a "one-forecast-to-rule-them-all" might not be enough. The article suggests examining the value of creating a distinct forecasts to look at areas such as sales, operating profit and orders booked, given the different variables that can affect each.
Back to the Future
As awareness around some of these approaches permeates the finance community, it may mean that more of the investments CFOs make in technology will have the payoff they expect.
According to Brian Kalish, a consultant who once led the global FP&A practice at AFP, the rise of cloud-based systems is playing an integral role in helping accelerate the move towards dynamic and flexible forecasting, because they provide the analytics that make all the change management around the existing annual budgeting process worth it:
"More relevant and accurate forecasting supports better budgeting and planning. The ability to have automated, more frequent updates with flexible tools will allow organizations to become more data-driven in budgeting and planning."
We went over some of the key advantages to software-as-a-service tools in finance in a previous whitepaper on rolling forecasts, and they're worth recapping here: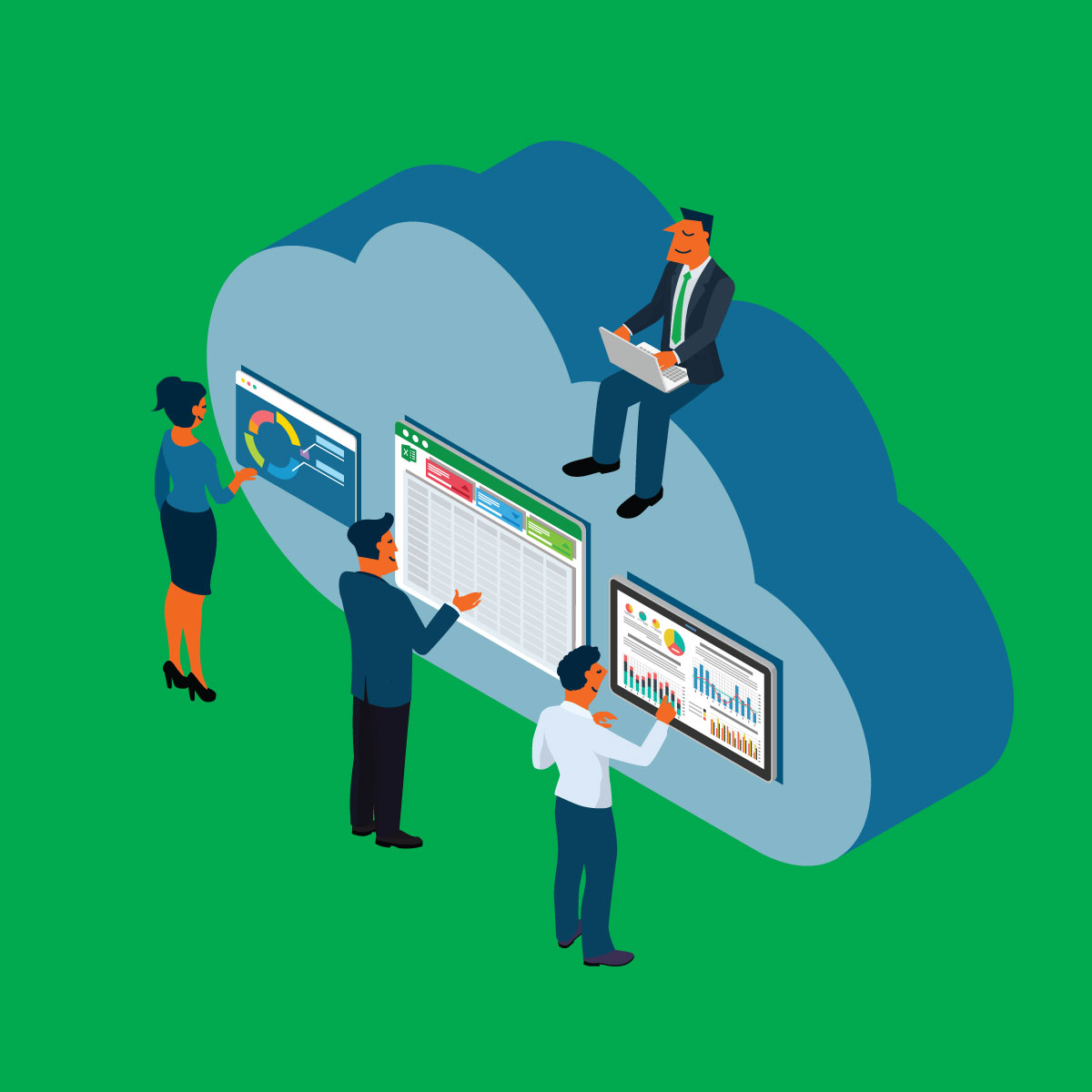 Greater Processing Power (Even with Fewer Staff): If the Hackett Group is right and CFOs will have to do more with less, in-memory computing capabilities in many cloud products will allow them to process more data than if they had an army of people on their FP&A teams.
An Infinite Shelf Life: In the days of on-premise software, programs could be outdated nearly from the moment they were deployed. Cloud FP&A software is updated automatically, which means teams can benefit from new features and functionality in the same real-time way in which they need to monitor changes in key performance indicators.
Data Protection with Room to Grow: Annual budgets are among the most sensitive documents in any organization, and rolling forecasts will only increase the need to secure the critical information they contain. As more departments outside of FP&A feed into rolling forecasts, meanwhile, a cloud-based approach ensures you'll be able to scale accordingly.
Summing Up
The business case for rolling forecasts can probably be summed up in two words: "Things change."
When you're stuck with an annual budget, unforeseen events like a change in government policy or macroeconomic conditions can derail even the best-laid plans. Given the pace of competition in most markets today, waiting around until the next budget period to pivot is going to be a non-starter for many senior leadership teams and boards.
Rolling forecasts may not solve everything, but there's pretty broad agreement about the benefits they provide. These include increased accuracy of the information leaders use to make decisions, an improved ability to mitigate potential risks and the clearest possible window in the short-term future where businesses can plot the best course.
Organizations can assess whether or not this is the right move based on the size of their business, the pace of their business growth and how well their existing budgeting process has served them. Those who decide to move forward with rolling forecasts will quickly realize this is not something that can be accomplished overnight, but the change management involved could open up a lot of helpful discussions that foster a greater relationship between finance and the rest of the company.
Don't be phased by a few stumbles along the way. With due planning and thoughtful execution, you'll be on a roll before you know it.
Looking to make the move away from the static annual budget? Learn how in the whitepaper, Let's Get Rolling: 10 Tips for Moving from Static Budgets to Rolling Forecasts.