Originally published on the Certent Insider blog.
With the increasing complexity of regulatory compliance, it's becoming more challenging for companies to comply with SEC requirements and, at the same time, provide clear and concise information to their shareholders. The good news is that existing public disclosures provide a wealth of relevant information, and if used in a systematic way, can significantly improve disclosure management processes and reduce compliance risks.
When working on disclosures that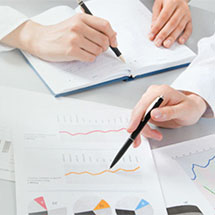 are particularly complex or uncommon, ready access to precedent filings can save you valuable time and help ensure regulatory compliance. You don't have to start from scratch to write something that other companies have already vetted with auditors and publicly disclosed. And the best part is that you can pick and choose the disclosures that most closely fit your business case, industry, or specific accounting practice.
This becomes especially relevant when a new rule is issued or your company has business events that require additional disclosures. For example, the pay ratio disclosure rule, recently issued by the SEC, adds a new paragraph to the executive compensation disclosure (Item 401) and requires registrants to disclose their pay ratio in annual reports. If your company falls under this rule, you will need to disclose information that you have likely never reported before, such as methods and assumptions for calculation of the ratio, as well as additional information to provide context for your shareholders. It might be extremely difficult and time-consuming to prepare such disclosures if you haven't done it before, but with a purpose-built solution like Certent Disclosure Research, you can review filings of peer companies and adopt currently accepted best practices into your disclosure process.
Disclosure benchmarking not only provides you easy access to information from your peers, competitors, and industry leaders, but also enhances your understanding of audit, compliance, governance, corporate actions, and litigation issues. For example, you can leverage peer disclosures about mergers or divestitures to aid in disclosing your company's corporate actions. With thorough research of public filings, you can also uncover fees that peers have paid to auditors, legal counsel, and proxy firms. Find out about more ways disclosure benchmarking can improve your business in this white paper.
Performing faster and more thorough research of public filings, and benchmarking disclosures, can improve your disclosure management processes and increase your team's productivity. With an essential solution like Certent Disclosure Research, you can save time, decrease risk, and improve the quality of your disclosures. Be sure to start your 30 day no-obligation free trial today!
About the author
Rob Blake is the Director of Product Strategy at Certent.