Updating your colleagues on the latest financial information only matters so far that they understand the numbers. While this comes second nature to financial professionals, your organization's leadership team and entry-level professionals will not have the same background as you.
The end goal of any presentation, after all, is to provide data-based conclusions. You can tailor any presentation to any audience. Incorporate the suggestions outlined in this blog to provide actionable next steps, highlight growth, identify potential areas for improvement and illustrate current successes.
By taking a strategic approach to your presentations, you can ensure that non-financial executives understand the data and message behind the numbers.
Key Takeaways:
People learn in different ways. While a spreadsheet or hard data may appeal to your finance team, learn to communicate visually or graphically as well. Present financial data in charts, slide shows, handouts or any other method you see fit.
Meet your audience where it is. In a mixed setting, you may have different versions of your presentation tailored to those with more or less financial acumen. You can create a handout or appendix to your presentation that meets the needs of each group.
Consider developing internal continuing education programs for teaching company employees at all levels how to understand and work with financial information. This establishes trust among your team.
Helping Non-Financial Executives Understand the Data
As a CFO or financial team leader, you bring value to your organization in various ways.
Of course, you understand the company's financial planning, cash flow issues and asset portfolio—but your executive leadership team and other co-workers depend on your ability to explain this information in a manner they can understand.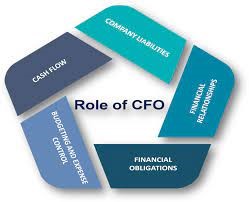 Source: Enterslice


Adopting the following strategies will help make your information more digestible.
1. Know Your Audience
An executive leadership team brings on a CFO to manage the company's financial duties. This also includes communicating financial information to non-financial executives so they can comprehend and act on that information.
This comes down to knowing your audience.
Before your presentation, consider who will be present.
Is it a senior-level discussion related to business planning?
Will mid or entry-level staff be in attendance?
Which business units or departments need to understand the information you're presenting?
Answer each of these questions while drafting your presentation.




Experiment with providing different versions of the presentation as well. For example, in an audience of mixed company, consider one handout for business units with financial knowledge and a different one for those who need to understand the key takeaways, but not the granular details.
You should also meet your audience where they're at in terms of their learning level. Recognize that all executives don't possess the necessary understanding of your team's financial information and data.
Also, account for your teammates' past experiences. Business units that don't typically deal with quantitative data may find the presentation of hard numbers overwhelming. The more you can empathize with your non-financial co-workers, the more you can equip them with the data necessary to meet your financial goals.
Empathizing with your team can help overcome any potential obstacles or tensions.
2. Tell a Story
Besides empathizing with your teammates, you can build trust and buy-in by telling a story.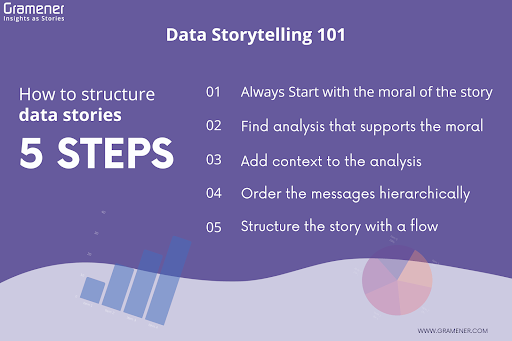 Source: Gramener
To tell a story, consider the audience. How are they best going to absorb the information you're providing? Different people learn in different ways. By varying your presentation style, you reach more of your audience and hold their interest.
You want to begin by giving a moral—don't just provide fast data as a string of numbers. Instead, explain the big takeaway you want your colleagues to leave with from your presentation.
Then, provide an analysis to back up the moral. While complex financial information presented in a one-page summary may help, it doesn't necessarily mean your audience will understand the data. Try organizing your key facts and figures into an infographic or table. No matter the infographic you create, all data visualizations should combine data, design and function.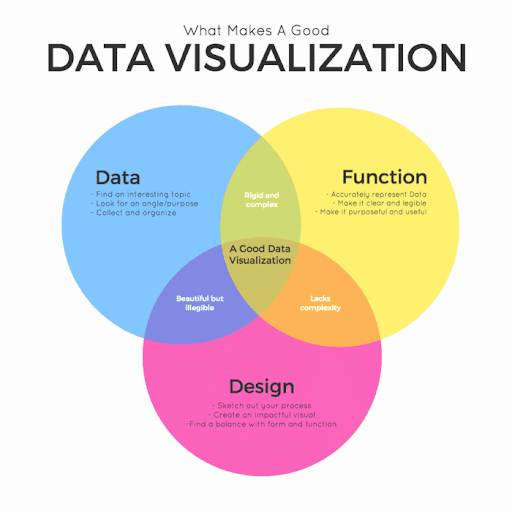 Source: Orbit Media
Now add context. For example, if you want to highlight the need for larger sales margins, use a successful colleague as an example. Walk through their key metrics to demonstrate how other colleagues can reach their goals.
3. Be Concise
You and your financial team likely spent days or weeks obsessing over the precise numbers and financial details to prepare for the presentation. This makes it difficult to consolidate information into bite-sized chunks—particularly when every piece of information tells your team a different story.
Just as you must know your audience, you must understand their ability to understand complex figures. You'll need to defend your financial data while summarizing the key points.
Depending on your management style or that of your executive team, be prepared to defend your data. Prevent errors in the presentation and the underlying figures. Make the data directly available for users and leadership.
4. Keep It Relevant
Nobody likes an unnecessary meeting.
Your audience needs to know what they did well and how they can improve. For example, immediately explain which targets the company hit and which it missed. Relate your presentation back to the executive leaders or other non-financial team members in the room.
You can keep your audience interested by tailoring takeaways for the whole group and individual business units.
Shaping a Compelling Narrative With Your Data Is an Important Skill for Finance Leaders To Master
Consolidating your financials and reporting the numbers is one thing, but shaping a powerful narrative to drive informed decision-making across the business is another.
Strategic finance leaders don't just deliver the "what," but also the "why" behind every number and every business plan. That's exactly what data storytelling is all about and it's an essential skill every finance leader should master.
The ability to convey actionable insights and help key stakeholders from across the business make important decisions based on financial data is a skill that strategic finance professionals at every level can benefit from to enhance their personal, professional and business understanding and growth.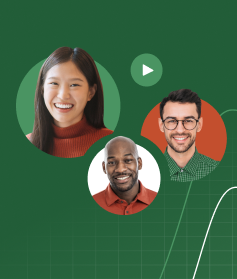 Take Your Financial Communication Skills to the Next Level
Whether communication comes naturally to you or not, it's a critical skill in the new world of finance. Don't miss the CFO Confidential session—The Art of Impactful Communication, now available free and on demand on Plan To Grow—for tips on how financial professionals can "level up" their communication game.