Central Database
Our central database integrates data from all your sources so you're always working with accurate, timely numbers.
Workflows
Improve collaboration and visibility across all of your tax processes with our easy-to-use workflow builder.
Templates
Our tax provisioning software includes templates for pillar 2, total tax contribution, country-by-country reporting and more.
Complete All Your Tax Processes in Record Time
Automate calculations, streamline reporting and confidently estimate your taxes with our tax provision software.
Tax Provisioning
Gain speed and accuracy with Vena. Our solution provides you the final, consolidated finance figures—and automatically calculates the current year tax provisioning.
Tax Automation
Using one standard template for all legal entities, your tax department can input their current year income tax and deferred tax into Vena, where it's used to automatically calculate your current year tax provisioning.
Tax Reporting
Our tax reporting software automates country by country reporting, including full audit trails that comply with regulatory requirements.
Pillar 2: Global Minimum Tax
Get pre-built models, calculations and templates for determing your income and owed taxes under Pillar 2 Global Minimum Tax rules.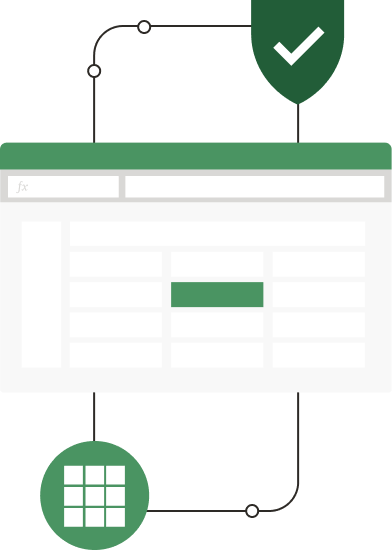 One Intelligent Platform. Dozens of Smart Features.
With Vena, you get a single solution for all your tax and finance processes—such as budgeting, forecasting, financial reporting and financial close management.
Powerful Data Cube
With our OLAP cube data structure, you can leverage alternate entity hierarchies for tax reporting, create tax-specific scenarios and use separate dimensions for tax accounts, jurisdictions and other details.
Easy-to-Use Excel Interface
With Vena's familiar Excel interface, your team won't have to spend time learning a new tool.
Advanced Security Features
Our security features give you the power to control data access and fine-tune permissions right down to each individual user.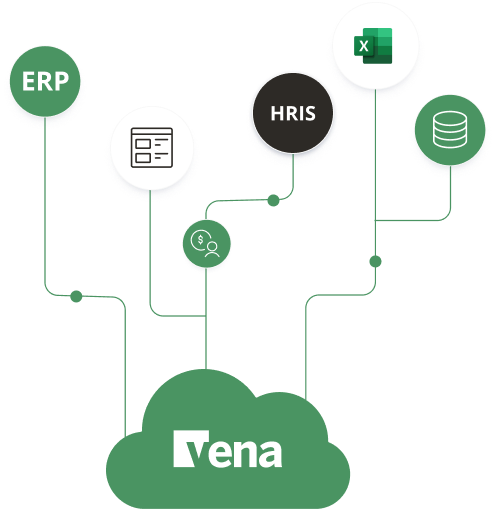 Bring Your Data Together With Vena
Gain a single source of truth with Vena. Our tax provisioning software integrates with your ERP, general ledger, sub-ledgers and other sources—and stores your data in a secure, centralized database that automatically consolidates and aggregates your numbers.
ERP, GL and Subledger Integration
Tired of manual data entry? Our tax provision software integrates with your ERP, GL and subledger so your templates are automatically refreshed with the latest data. Trust me, it's a game-changer.
HRIS and Payroll Systems Integration
Vena can seamlessly integrate with HRIS and payroll systems such as Paylocity, ADP, Bamboo R, Personio, Ceridian, Paycom and more.
Load Data from Excel, Data Warehouses and More
Vena allows you to bring in your existing Excel, CSV or flat files. And you can load data from your database or data warehouse into the Vena platform.
Streamline Your Tax Reporting and Provisioning with Time-Saving Templates
Get back lost time. Our tax provision software includes pre-built (yet customizable) templates for all your tax reporting and provisioning needs.
Tax Compliance Tracker

Total Tax Contribution

Pillar 2

Adjusted Cover Taxes

Transfer Pricing Calculations

IFRS