Payment operations transfer money to a business, also known as B2B payments. It comprises transaction initiations, approvals processing and managing issues.
Payment operations have been an expansive challenge for companies for decades. Before digital transformation and automation, volume and frequency alone meant we needed an entire team focused on inbound and outbound payments.
These roles require exceptional management, customer service, compliance processes and accounting skills, and they need AR automation tools that simplify their accounting operations while providing multiple accounting solutions.
💡Key Takeaways:
Integrating with AR automation tools is the quickest way to optimize your payment operations. These integrations increase the functionality of your organization's ERP system.
The benefits of integrating your AR processes for payment operations include faster processing times and improved DSO—the days a sale is outstanding. It will free up time and financial resources.
Payment operations best practices include defining operational needs, determining usability, training and testing and optimizing your processes to ensure data security compliance.
AR Processes Integration With Payment Operations
Integrating with AR automation tools is the quickest way to optimize your payment operations. These integrations are essential for increasing the functionality of your organization's ERP system and rapidly expanding your methods.
AR integrations come in numerous forms. The best ones integrate seamlessly with your entire tech stack. You'll have the ability to automate your AR processes. Along with convenience, AR integration can support your operation beyond standard automation, including:
Offering various forms of payment
Managing fees to encourage certain payment methods
Sending sales orders, custom invoices and billing reminders
Creating custom collection programs and adding notes to the finance team to improve AR management
Sending branded interfaces for checkout and toggling payment options
Adding multiple entities and subsidiaries
Top 3 Benefits of Integrated Payment Operations
There are numerous reasons CFOs choose to invest in integrated payment operations, especially regarding vital AR functions. The reality is that the time, resources and cost savings are purely unmatched.
Image Source: PYMTS
Let's discuss the top three benefits:
1. Speed Up Processing
Over 87% of businesses with automated payment operations report quicker processing and improved team efficiency. AR integration automates your team's tedious manual workflows while making checkout processes more convenient for users. That means quicker and more precise payments.
2. Improve Days Sales Outstanding (DSO) Rates
Companies that handle large volumes of invoices profit the most from a shorter DSO turnaround time. But even small businesses that process between 500 and 15,000 invoices monthly may still save days or weeks waiting for payments.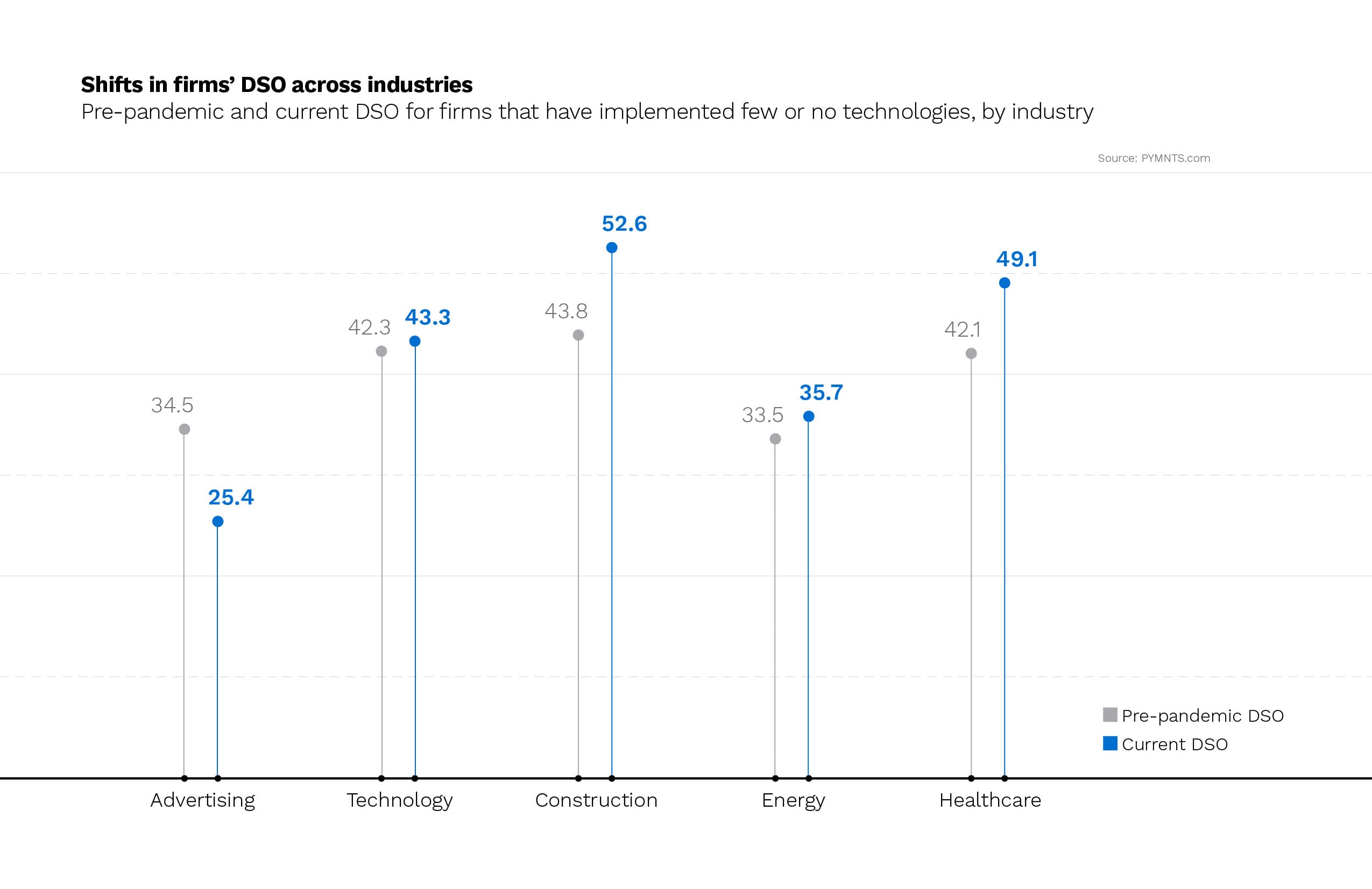 Image Source: PYMTS
3. Make Time and Free Up Resources
Your accounting and AR teams shouldn't spend valuable hours on data entry. As drivers of business, finance professionals must have the time and resources to take on a more strategic role. AR automation tools free up time for your teams so they can spend time focusing on what matters, the strategic management of your company's financial resources.
Payment Operations Best Practices
While the advantages are obvious, executing a fruitful integration of payment operations automation is often unclear. There are so many choices that it takes months to sift through them all.
Here is a list of payment operations best practices to assist you in finding your ideal solution as soon as possible:
1. Define Your Operational Needs
Once you determine what your organization needs regarding B2B payments, it's much easier to review all your options and find the right solution. Additional features are great, but whichever program you invest in, you must have the necessities.
While these basic features may seem a bit broad, let's refine them into small sub-features. For instance, you'll want to automate recurring billing and tracking with AR. But you'll also want suppliers to save payment information for fast and straightforward payments.
Your payment operations solutions should feature the following:
Partial payments acceptance

Allow buyers to pay several invoices at one time
Automate cash application, reporting, revenue recognition and reconciliation of payments
Access reduced transaction fees with credit and debit card processing rates
Take payments securely over the phone using a virtual terminal
Accept invoices in multiple currencies
Support e-commerce operators
2. Determine Usability
Test the usability of the product on the customer and staff sides. In this scenario planning, the process is proactive, with a minimal learning curve.
User-friendly interfaces and processes, such as integrating a "checkout now" feature for fast checkout, can support streamlining your payment processes.
It's often easier to understand the usability of a particular integration with a product demo. That's because seeing how the system works firsthand makes all the difference.
3. Notify Users
When you find the ideal solution, notify users of the upcoming change. You'll also want to notify customers that a change in your system may impact their user experience.
If you are integrating a new system and not replacing a current one, make sure you offer how-to materials and forums to ensure your customers don't experience issues with automated payment operations.
They should understand how to use your system with minimal instruction if they have done their digital transformation. Provide training courses and materials for your employees and post how-to videos on your website and social media channels.
4. Test To Optimize Data Security
Test your integration to make sure everything works properly. Customizations are typically tested and debugged in a sandboxed environment, but you'll always want to try live testing to ensure processes are working efficiently.
Also, track payment data to further optimize your payment operations security. Likewise, compliance with data regulations will require data security features your automation solution must offer.
Stay Compliant With Vena
At Vena, we focus on developing solutions that make payment operation tasks simpler and easier to do at scale. We work to streamline the reconciliation process, deliver alerts when specific payments come through and create workflows to manage customer service inquiries as well as other inquiries. See why companies love our user experience.