Scores in usability, cohesiveness and cloud/SaaS strategy criteria help Vena earn a "Strong Performer" status in latest top-tier analyst report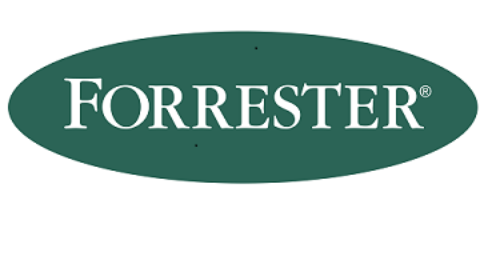 This release originally appeared on PRWeb.
Scores in usability, cohesiveness and cloud/SaaS strategy criteria help Vena earn a "Strong Performer" status in latest top-tier analyst report
October 6, 2016 (Albany, NY) – Vena Solutions, the fastest growing provider of cloud-based corporate performance management (CPM) software, is proud to announce that Forrester Research has named it a Strong Performer in The Forrester Wave™: Enterprise Performance Management report for 2016.
Forrester surveyed more than 40 enterprise performance management (EPM) user companies for the report. The company identified the 10 most significant providers and then evaluated them based on 36 criteria.
Forrester named Vena a Strong Performer and gave it the highest scores possible in criteria including:
Usability

: based on consistency, simplicity, clear navigation, visual elements, task guidance, Excel compatibility and home screen;

Cohesiveness

: a seamless product set built on a single architecture;

Cloud/SaaS Strategy

: based on making SaaS the business strategy for all EPM offerings, with SaaS driving product development and innovation without the coexistence constraints of legacy products.
"More than anything, we're delighted to receive the highest possible scores from our customer references," said Don Mal, CEO of Vena Solutions. "Following reports from Nucleus Research, BPM Partners, Trust Radius and other impartial sources, it's clear to us that we're setting the standard for an intuitive, easy to use and well-supported business solution based on everyone's favorite spreadsheet software."
"Vena is a SaaS-only EPM platform that leverages the ubiquity of Microsoft Excel as its primary user experience…," explained the report. "A recent round of funding should help the company strengthen its market presence and execute its product and technical road maps more quickly."
"Vena is a good choice for medium-size and large companies looking for a flexible SaaS finance-driven EPM solution with rapid time-to-value," the Forrester report added.
To learn more, download the full Forrester Wave report.
About Vena Solutions (www.venasolutions.com)
Vena turns Excel into an enterprise-class business solution with a centralized database, workflow, detailed audit trail and more. With Vena, hundreds of leading global brands now get trusted numbers and insights – fast – without sacrificing the investments they've made in Excel templates, models and reports. Our customers use Vena for corporate performance management (CPM) applications including budgeting, financial close management, reporting, and automating other spreadsheet-driven processes across and beyond finance. Vena is the fastest growing cloud CPM vendor, and the only one to embrace – not replace – Excel spreadsheets.
Media Contact:
Michael Corcoran
(416) 529-5709
mcorcoran@venasolutions.com