VenaNOLA to feature over 20 speakers, CPE training, inspiring keynotes, breakout sessions and customer discussion panel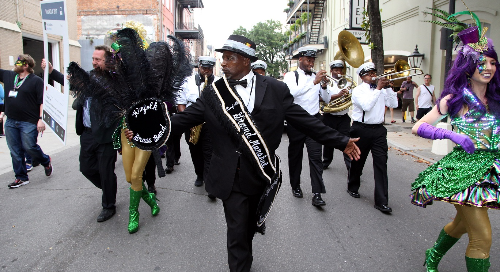 The release originally appeared on Marketwired.
VenaNOLA to Feature Over 20 Speakers, CPE Training Courses, Inspiring Keynotes, Breakout Sessions and Customer Discussion Panels.
ALBANY, NY and TORONTO, ON – May 9, 2017 — Vena Solutions, the fastest growing provider of cloud-based corporate performance management (CPM) software, today announced new details about next week's VenaNOLA users' conference. Taking place May 17-19 in New Orleans, VenaNOLA is now a sold-out event drawing finance executives from across the world.
VenaNOLA will start with a full day of hands-on training including CPE-credit courses for participating finance and accounting leaders to meet professional development requirements. The conference continues for two more days with highlights including:
Visionary presentations on the future of CPM, business intelligence, advanced dashboard reporting and analytics, regulatory compliance and more.

Customer panels and breakout sessions led by Vena customers, focusing on industry and finance-specific challenges, solutions and success stories.

One-on-one strategy sessions with Vena financial solutions experts.

The opportunity to earn up to 12 CPE credits between the training day and breakout sessions.

More than 20 speakers from many industries including transportation, retail and food services, education and financial services.
Keynote speakers include industry influencer Nick Castellina, vice president and principal analyst at Aberdeen Group, and local hero Lt. General Russel L. Honoré, leader of relief efforts in the wake of Hurricane Katrina.
For the full VenaNOLA agenda and other details, visit www.venausersconference.com.
For additional information visit:
About Vena Solutions
Vena Solutions redefines how medium and large sized companies manage their budgeting, planning and revenue forecasting. Vena combines a centralized database, sophisticated workflow, powerful reporting and advanced analytics with Excel to create a cloud-based corporate performance management (CPM) solution. The best companies in the world use Vena to get trusted numbers and insights fast. Vena is the fastest growing cloud CPM company and the only one to embrace – not replace – Excel. Visit us at www.venasolutions.com.
Media Contacts
Danielle Salvato-Earl
Kulesa Faul for Vena Solutions
(650) 922-7287
vena@kulesafaul.com
Michael A. Corcoran
Vena Solutions
(416) 529-5709
mcorcoran@venacorp.com