Happy Pride! This month as we do every June, we proudly join communities across the world to recognize the contributions and impact 2SLGBTQIA+ individuals have had on history and present time. As we learn more about 2SLGBTQIA+ history and celebrate diversity, we push ourselves to consider how we can continuously uplift 2SLGBTQIA+ voices even further and contribute to creating a more inclusive society—in and outside of Vena. This year, we're making a little history of our own by announcing the formation of our 2SLGBTQIA+ Vena Resource Group (VRG), Spectrum.


"Our vision was to create and nurture a safe community for 2SLGBTQIA+ members at Vena," said Tiffany Barron, Team Lead, Project Management at Vena and Spectrum Co-chair. "We plan to do that through bolstering visibility of 2SLGBTQIA+ Venanites, fostering allyship and sharing 2SLGBTQIA+ content on advocacy, current issues and history. We hope that as a VRG, we can do our part to make Vena a more diverse and inclusive workplace."


Spectrum Co-chair Tiffany Barron
Through networking events, outreach work, educational resources, support channels and more, our Spectrum VRG will strive to create a safe space for 2SLGBTQIA+ employees. They also remain committed to highlighting current workplace and social issues that affect members of the 2SLGBTQIA+ community.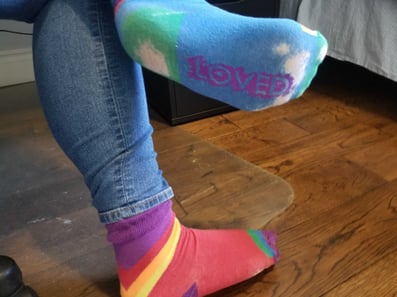 Throughout June, Spectrum will be kicking off Pride festivities by hosting a Pride Happy Hour and Queer Trivia event. They're also hosting a Guest Speaker event with Sonali (Alyy) Patel, a world-renowned LGBTQ+ activist, scholar and trailblazer who has made monumental strides for queer South Asian women in the diaspora.


"We understand the importance of building and maintaining an inclusive work environment at Vena," said Shada McShannon, Director, People Partners & DEI at Vena. "We're proud to support our Spectrum VRG who are taking active steps in making 2SLGBTQIA+ equality and inclusion a priority in our workplace all year round."
Whether an employee is a proud member of the 2SLGBTQIA+ community, an ally or someone who is interested in learning more, all Venanites are welcome to join our Spectrum VRG.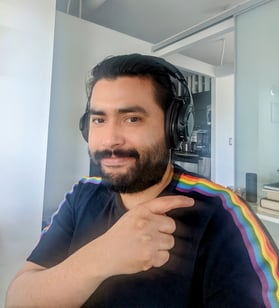 Vena Consultant Rod Chavez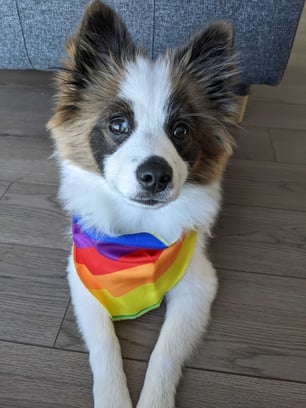 Theo 🥰
How can you celebrate Pride at work all year long? Find out in this blog.

Did you know? Vena one a Comparably Award for Best Company for Diversity last year and was named one of Canada's 2022 Top Small and Medium Employers. For the full list of Comparably awards Vena won in 2021, click here.
Come Grow With Us
Vena is hiring. We are a hybrid remote-office workplace with offices in Toronto, Canada and London, United Kingdom. Visit our newly launched Careers site for current job openings and to learn more about life at Vena.