Financial professionals have had only two options when managing FP&A spreadsheets for decades. They can stay the course and continue to use Excel as a stand-alone manual solution for financial planning and analysis.
Alternatively, they can replace spreadsheets with newer technology that presents long, disruptive integrations requiring extensive training.
Isn't there a better option?
Yes there is. Check out these integration suggestions if you're looking for ways to integrate your existing FP&A spreadsheets into a new financial planning and analysis solution.
💡 Key Takeaways:
On their own, developers did not design Excel spreadsheets to generate analytics. Excel sorts data, but without further integration, analytics is not possible.
Integration doesn't have to create more issues than it solves. However, it will require that you keep it simple, document the process and take measures to secure data.
Consistency is key when integrating your existing spreadsheets into an FP&A solution. Consistent formulas will simplify the integration process.
Approximately 63% of companies in the U.S. rely on Excel as the primary tool they use for budgeting and planning—and most finance professionals are familiar with it
How To Integrate Spreadsheets Into an FP&A Solution
In FP&A, working knowledge of Excel is a must-have skill. Finance teams perform financial analysis, modeling and reporting in Excel because of its unmatched mathematical capabilities in formatting, calculations and VBA/Macro tools.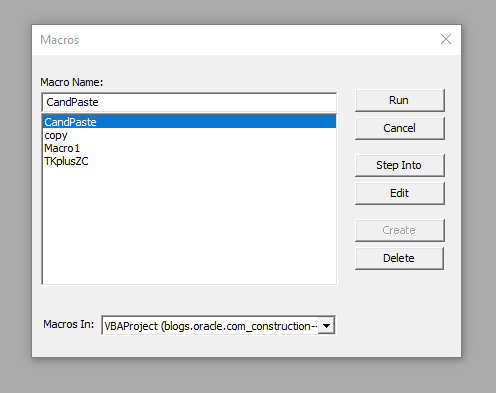 While some organizations have attempted to move away from Excel, 82% of organizations with an FP&A software solution will return to using Excel. Why force financial professionals to adjust to a new application?
Integrate an FP&A solution that works with your current spreadsheets, not against them. The result will be a more efficient finance team and happier finance folks. Let's look at the steps you should take to integrate spreadsheets into an FP&A solution.
1. Document Processes, Procedures and Objectives
Documentation is key for obvious reasons, including troubleshooting during the integration process y to determine which steps your integration team took. Consider outsourcing integration so it isn't something you or your internal teams have to worry about managing.

Furthermore, document the processes, procedures and objectives, along with change logs in the model. Separate into different tabs such as:
Instructions
Inputs
Outputs
Summaries
Drivers
Scenarios
Calculations
Change Logs
Assumptions
Source Data
Error Checks
2. Avoid Externally Linked Worksheets
Avoid externally linking workbooks or worksheets. If it is truly necessary, communicate all changes. Do not create a daisy chain of information. Refer directly to the data source for input instead of from cells that reference that input.
3. Prevent Unauthorized Access
Excel's security is extremely limited. Data security will require that you encrypt the model to prevent unauthorized access and set permissions to keep unauthorized users from obtaining information outside the scope of their duties. Prevent fraudulent characters (internally and externally) from manipulating data.
4. Create Consistent Formulas
You streamline integration by creating consistent formulas, such as model layouts, standardized naming conventions and structure. Do this for a range of mixed and absolute references.
5. Prevent Further Changes
Avoid inadvertently referencing incorrect data by pressing "Enter" after completing every entry into a cell. Don't simply click away from the cell. Also, mark "Final" on the final version to prevent further changes making the file read-only.
Why Organizations Choose Excel Over Conventional FP&A Solutions
Approximately 63% of companies in the U.S. rely on Excel as the primary tool for budgeting and planning and most people are well-versed in using the program.
Spreadsheets are still our favorite for standard data entry or quick ad hoc tasks. Excel is straightforward to use and most people learn how to use it in their early secondary education classes.
More importantly, you can find free online how-to instructions, tips, and videos on social media platforms such as YouTube that discuss the effectiveness of spreadsheets. Spreadsheets are inexpensive. Proprietary spreadsheet programs like Excel (part of the Microsoft Office suite) are available as part of your Microsoft 365 SaaS subscription.
In 2016, Microsoft introduced Power BI tools. These tools allow spreadsheet users to manage a more extensive volume of data and enhance user experience with improved data visualization.
Drawbacks To Using Spreadsheets Alone
Many agree that Excel is obsolete, or at the very least, quickly becoming outdated. While people tend to exaggerate these claims, we base them on the undeniable truth that standard Excel alone is unfit as a total FP&A solution.
That's not to say that we don't believe that Excel has its strengths. There's a reason firms use spreadsheets to collect and store data.
However, modern FP&A teams require a toolkit that supports flexibility, scalability and collaboration. Standard desktop Excel falls exceedingly short, offering unreliable, chaotic and often siloed datasets.
Excel is also susceptible to human error. Data entry mistakes wreak havoc on even the best-built models and can lead to catastrophic circumstances.
Excel data is also susceptible to fraudulent manipulation and a lack of necessary security controls. Other issues include:
Complex models are challenging to troubleshoot
Linked spreadsheets could be in various sites and folders
Risks associated with links not updating
It's not ideal for collaborative work, nor is it agile
Developers did not gear spreadsheets for scalability
Can be difficult and time consuming
Processing speeds are proportional to the scope and complexities of the models
More importantly, developers did not design spreadsheets alone for generating analytics. Further integration is necessary for your financial team to perform business analysis.
The Only Native Excel FP&A Solution
Excel is here to stay. Overcome Excel's limitations by adding data integrity, version controls and up-to-the-minute updates with Vena—empowering.
your finance teams to obtain the data they need and perform the analysis you hired them to do without needing to teach them an entirely new way to manage spreadsheets.